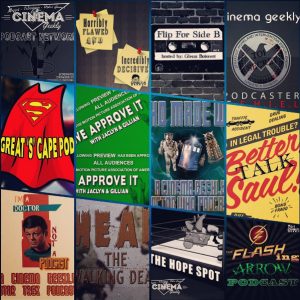 Do you have an idea for a podcast? Perhaps it's about something we don't cover in depth like a TV show or other genre of entertainment. Perhaps its a brand new concept with a geeky twist…..maybe you already have your show but you are looking to join forces…….
No matter what the situation may be, we here at Cinema Geekly want to hear about it! Shoot us an email and let us know about your idea.
cinemageekly@gmail.com
If things go smoothly you and your idea for a show might be the next thing we can use to punish tantalize our audience and their ear drums!